Light Up the Stars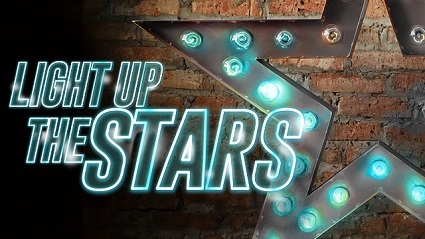 September 15-24, 2017
Friday, Saturday, and Sunday at 8:00pm
ASGT is thrilled to present a special cabaret performance this September that will be truly "empowering"! Directed and music directed by David Merrill and choreographed by Elysia Merrill (assisted by Andrew Gordon),
Light Up the Stars
is an evening of music and dance crafted to inspire and delight. The show features an all-star cast of ASGT alumni who will illuminate classics of the musical theatre cannon as well as contemporary Broadway hits.
A fundraiser for the Power Up! campaign,
Light Up the Stars
is raising critical funds to upgrade our historic building to commercial power this fall. This is an essential project without which we cannot continue to run theatrical-grade lighting and sound equipment without potentially catastrophic results. The upgrade will also lay the groundwork to heat and cool the building for year-round use.
With your help, we will continue lighting the lights for years to come. Please join us for a luminous and uplifting evening of theatre!
Click here
to learn more about ASGT's ongoing Stage/2 building renovation project.