Home Again!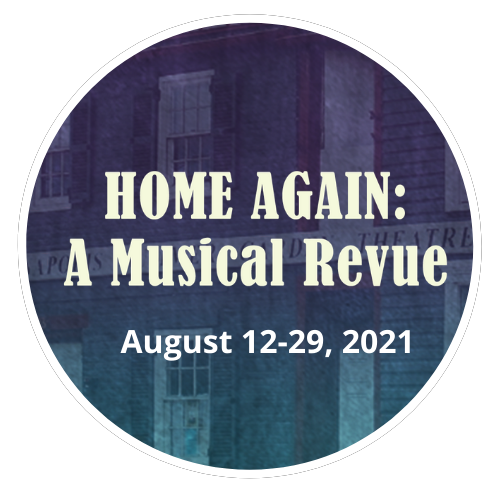 We are happy to announce a special COVID-safe show* running for three weeks this summer (August 12-29). "HOME AGAIN: A Musical Revue" will be led by an artistic team of past-ASGT performers and directors, Jason Vellon, David Merrill, Elysia Greene Merrill and Ashley Gladden-Vellon.
This show will feature song and dance selections from some of our favorite musicals we've performed on our stage and some we hope to perform in the future. We are also excited to be giving audiences a sneak peek into our shows for next season.
We're thrilled that we can finally dust the cobwebs off and bring a little sense of normalcy to our charming outdoor theatre in downtown Annapolis. Plan on joining us this summer as we bring our stage back to life!
*Performances will follow all COVID-19 safety and social distance guidelines in effect at the time of the shows, and therefore will have limited capacity.

TICKETS ON SALE NOW!